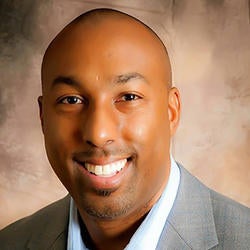 Dr. Eddie Comeaux is a professor and founding executive director of the Center for Athletes' Rights and Equity (CARE), where racial equity and policy issues in higher education are central to his work. Comeaux has authored more than 75 peer-reviewed journal articles, book chapters, and other academic publications and reports. He has also published five books, including: College Athletes' Rights and Well-Being: Critical Perspectives on Policy and Practice (Johns Hopkins University Press, 2017), and has consulted with a variety of for-profit and non-profit organizations on equity and diversity strategies. Comeaux's work has been featured or quoted in the Wall Street Journal, NPR, HuffPost, Forbes, Washington Post, Los Angeles Times, Chronicle of Higher Education, Inside Higher Ed, Diverse Issues in Higher Education, and many other outlets. For his scholarly work, in April 2019, he received the Outstanding Contribution Award from AERA's Research Focus on Education and Sport Special Interest Group (SIG). The year prior, in April 2018, he received the Dr. Carlos J. Vallejo Memorial Award for Exemplary Scholarship from AERA's Multicultural/Multiethnic Education SIG. Prior to earning his Ph.D., he was drafted out of the University of California, Berkeley in the amateur free draft by the Texas Rangers baseball organization– and spent four years playing professionally.
---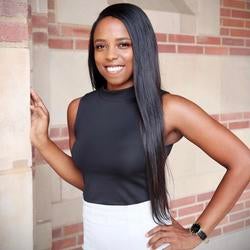 Briana A. Savage, M.Ed, is a second-year doctoral student in the Higher Education Administration and Policy program at the University of California, Riverside. Briana previously earned her M.Ed in Postsecondary Administration at USC Rossier School of Education and earned her B.A. in Political Science, with a double minor in Education and Public Policy from the University of California, Los Angeles. Her research interests include special interest populations, more specifically Black male college athlete development. She works on projects aimed towards helping Black athletes develop a sense of self; navigate the academic enterprise; utilize campus resources; and gain skills and experiences that will generate success in any career path following their athletic careers. She is currently involved in the Career Transition of Black College Athletes research project, exploring Black athlete experiences during college (e.g., sources of support, engagement activities) within the athletics structure and their impact on transition postcollege.
---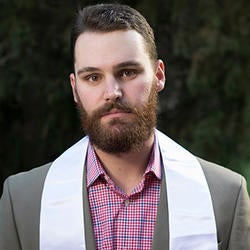 Eric M. Davidson, M.A., is a Ph.D. student in the Higher Education Administration and Policy program at the University of California, Riverside and is originally from San Diego, CA. Prior to joining UCR, he earned two degrees from the University of Arizona: an M.A. in Higher Education and a B.A. in Political Science. While at Arizona, Eric spent several years in student affairs working with and advocating for a variety of underserved populations such as Indigenous students, first-generation students, and college athletes. His research and teaching interests are broadly concerned with how higher education policies and practices perpetuate social, political, and economic inequalities. He has previously written about intercollegiate athletics, marginalized student experiences, and international higher education and is currently involved in a research project theorizing the experiences of Community College Athletes in the United States.
---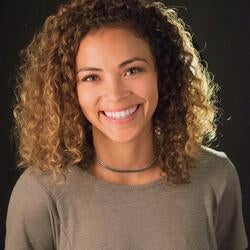 Dresden June Frazier, M.A., is a Ph.D. student in the Higher Education Administration and Policy program at the University of California, Riverside. Dresden is a scholar-activist committed to humanizing education through love, justice, joy, and rest. She is originally from San Luis Obispo, California where she received her bachelor's degree in Psychology from Cal Poly San Luis Obispo. While at Cal Poly, Dresden was a walk-on Division I Track and Field Athlete competing in the 100-meter hurdles. Dresden received her master's degree in Higher Education and Student Affairs from the University of San Francisco. Her research explores Black athlete's racial identity development and centers the rights of Black athletes, specifically their right to engage in activism. Dresden seeks to humanize the experiences of Black athletes on college campuses, allowing them to step out of the singular identity prescribed to them by society, and instead define themselves however they see fit. 
---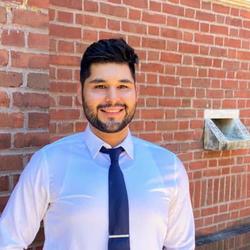 Dr. Guillermo Ortega is an Assistant Professor of Higher Education at Idaho State University. He earned his Ph.D. in Higher Education Leadership and Policy Studies from the University of Houston. Prior to joining Idaho State University, he served as a Postdoctoral Fellow at Iowa State University where he helped implement a new college-going initiative for Latinx youth and families. Guillermo is a faculty affiliate for Project Mentoring to Achieve Latino Educational Success (MALES) and the Latinx Association for Collegiate Athletic Administrators and Students Athletes (LA CAASA). He also serves as the co-chair for the Association for the Study of Higher Education (ASHE) Athletics Council. His research examines Latinx college athletes, intercollege athletes, student outcomes, and organizational structures. Guillermo has authored and co-authored articles published in Innovative Higher Education, Journal of Diversity in Higher Education, Journal of Hispanics in Higher Education, International Journal of Qualitative Studies in Education, among others. His research has been funded by the Center for Mexican American Studies, Project MALES, State Farm, the Texas Association of Chicanos in Higher Education (TACHE), and the College of Education at Idaho State University.
---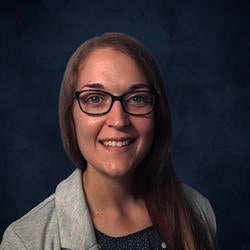 Sara E. Grummert, PhD, is the Academic Director for the Institute for Mixed Methods Research and Director of Academic Engagement for Dedoose, where she provides advanced qualitative methods training and consultation to social science researchers.
Dr. Grummert earned her doctorate from the University of California Riverside in higher education administration and policy. Broadly, her scholarship examines whiteness and antiblackness in higher education, with a focus on how college sport functions in relation to state violence. Her dissertation, Carcerality and College Athletics: State Methods of Enclosure Within and Through College Sport, documented the experiences of former and current athletes with mechanisms of discipline, punishment, and surveillance within higher education. Additionally, Sara has collaborated on scholarship published in the International Review for the Sociology of Sport, The Journal of Higher Education, The Journal of Diversity in Higher Education, the Journal of Higher Education Athletics & Innovation, among others.
.